Talents develop, and so does Cooptalis. That is why we are launching our new platform dedicated to Talents on our website. This platform has been thoroughly thought out to make job seeking easier and improve the user experience.
To tell you more, we've spoken to Jean-Baptiste Herlem, VP Growth Marketing, who has been working on this approach together with his team.
Why did you decide to create a new platform dedicated to Talents?
The world of work is changing along with the requirements of talent. That's why we have created a platform that is 100% dedicated to applicants actively seeking a position or looking for a work placement. The aim is to simplify their job search process and to give them access to new career opportunities and/or tasks in high-potential areas. These areas, such as IT, medical and biotech are sectors that are recruiting today and that have an excellent future outlook.

Talents are our priority. We don't just pass on opportunities from our corporate clients, but instead adapt to candidates' ideals to offer them opportunities tailored to their career plans.
We have more than 400 job advertisements both within France and abroad, as well as opportunities that may be either in-person or remote. Candidates have the opportunity to work and travel anywhere they want all over the world. They can view all contract types grouped together on the site according to their status: permanent, freelance or temporary.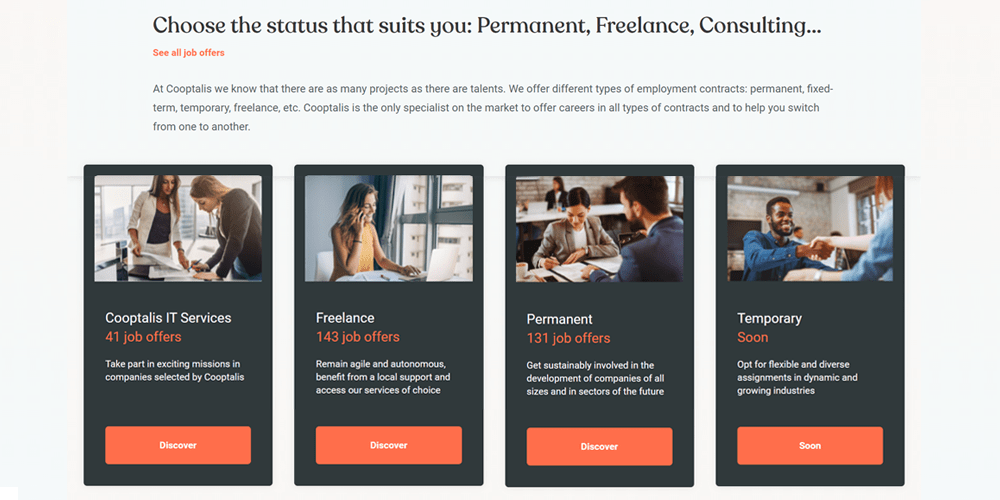 How does this new approach make job seeking easier for Talents?
For the first time, one site provides job advertisements for all legal forms, activity sectors and areas combined, giving talents a quicker and more personalised job seeking experience.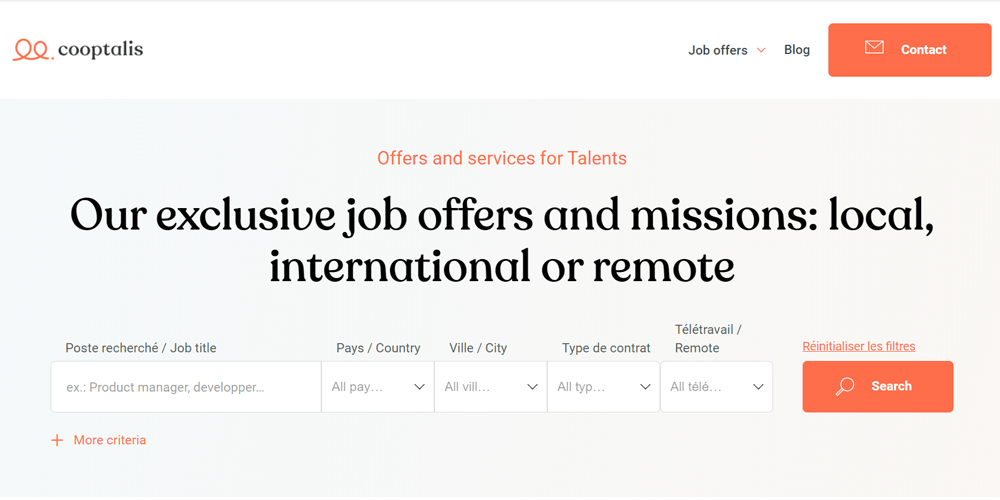 The platform makes use of a new search engine allowing search by keyword, sector, contract type (permanent, temporary or freelance) and for those looking for work abroad, by country. Applicants can also view job advertisements that meet their needs in an easier manner.

It's much more than just a job search site: talents will have access to specific pages by activity sectors, dedicated expert content (articles, videos, white papers, advice, podcasts etc.) and advance notice of events. We're aiming to create communities based around different sectors and to offer them a memorable experience.
How have you adapted user experience to adapt to this pursuit?
The approach was thought out by UX designers who have reworked the search process according to the habits and requirements of talent. The aim in mind is to help Talents apply easily to job advertisements without getting lost.

Let's also bear in mind that this is the initial version of the platform, which will develop as we gain feedback from our Talents.
What does the future hold?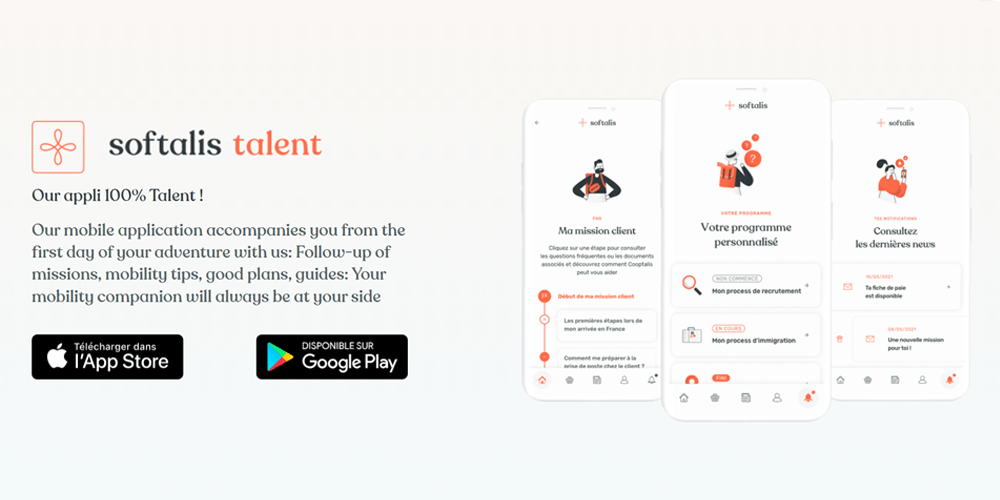 Talents transferred by Cooptalis has access to our Softalis app to follow the expatriation journey in real time. The application will develop and will soon be available to all of our talent, particularly to freelancers. New functions that put all candidate needs in the same place (such as the option to apply directly to an advertisement) are currently in development.

At the start of June we launched our new platform Izyfreelance, a site 100% dedicated to freelancers to better meet their requirements.
Do you offer work placements? Contact us to find out more and check out our job adverts on the Cooptalis site!